My name is Nanna and I am the owner of Birkelund on Bornholm. In addition to myself, Jessica, Daniel and Trine are the hosts of Birkelund and they assist you during your stay. We are a team with many different strengths and interests. We are no experts but with a smile and an open attitude we together can mange most things, including the following languages: Danish, English, Spanish, German, Swedish, Norweigian and French.
If you have questions or need further information about a stay at Birkelund, please do not hesitate to contact us at:
Birkelund
Krashavevej 33
3760 Gudhjem
info@birkelund-bornholm.dk



Who are we?
Nanna
I have been working with nature and sustainable tourism for the past 20 years – probably inspired by growing up in Costa Rica. I love the outdoors but also greatly appreciate the good things in life! These two are key to what we would like you to experience at Birkelund. My other passion is Løvtag Treetop Hotel, of which I am co-founder. In March 2022 we received permission to bring Løvtag to the forest at Birkelund – hopefully we can offer overnight stays in the tree tops in 2023.
I am 51 years old and live in Copenhagen with my husband close to our two adult children. I am not always on Bornholm and the daily hosts of Birkelund are therefore Jessica, Daniel and Trine.
Jessica
I am 27 years old – born and bread on Bornholm on a farm similar to Birkelund. Together with Daniel I have swapped city life in Copenhagen with living on this idylic island. When not ensuring that Birkelund is well-presented, I work at Bornholm Hospital as an occupational therapist. My free time is spent in my studio painting and drawing.
Daniel
I am 27 år og a physical education teacher focusing on sports and training. During the summer months I work as a climbing instructor by the Opal Lake (Bornholm). In addition, I work with nature conservation. I am very apt at physical tasks and fixing things. On Birkelund I am therefore primarily in charge of the buildings and grounds.
Trine
My family and I moved from the Greater Copenhagen area to an old farm North of Hasle in December 2020. I love spending time with the family, with creative projects and on refurbishing the house and the gardens. Apart from being host of Birkelund, I have my own company where I produce jewellery and accessories as well as doing difference freelance task fx. tailoring. I am 46 years old.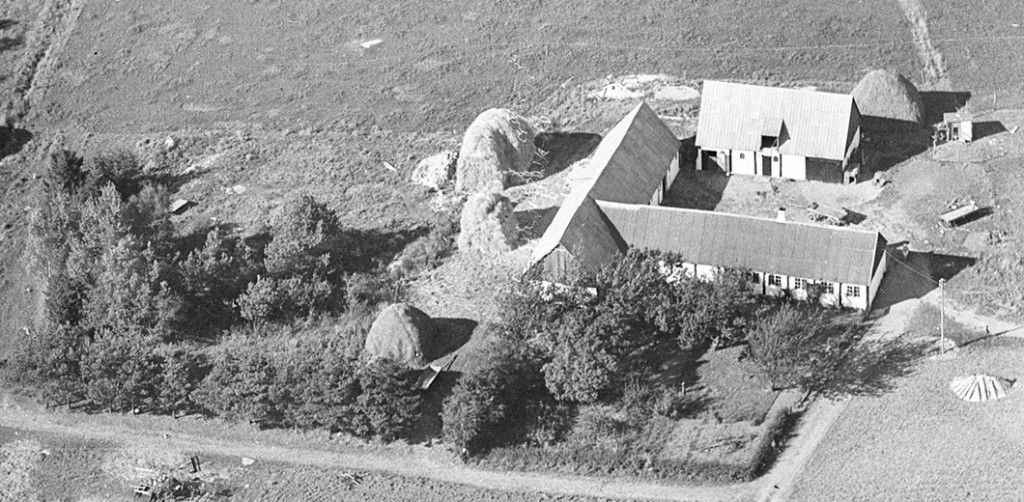 Birkelund is owned by Sightseers ApS:
Heisesgade 54
DK-2100 Copenhagen
Denmark
Att. Nanna Balsby
+45 20664643
VAT number 36538368